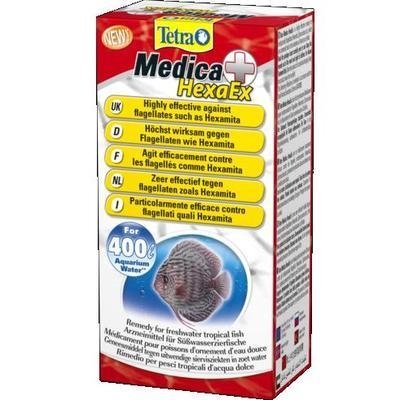 Tetra Medica HexaEx
Tetra Medica HexaEx 20ml
Tetra Medica HexaEx is a highly effective remedy for endoparasitic flagellates.
Areas of application: Endoparasitic flagellates (Hexamita, Spironucleus, etc.), which are commonly found in the intestines of American cichlids
Active ingredient: 2-Amino-5-nitrothiazole 1 ml of solution contains: 50.1 mg of 2-Amino-5-nitrothiazole
Remedy for freshwater ornamental fish
Do not store at temperatures above 25°C. Do not use the remedy once the expiry date has passed. Read the enclosed directions for use carefully prior to application! Keep this remedy out of the reach and sight of children.