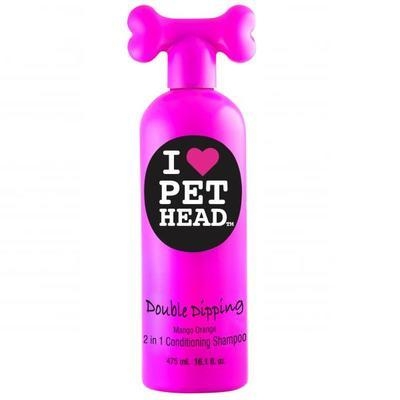 Pet Head Double Dipping Dog Shampoo 250ml
Pet Head Double Dipping 2-in-1 Conditioning Shampoo combines washing and conditioning in one simple step. It effectively cleans the coat while softening and detangling it for easy combing and brushing.

- Athea root prevents split ends and soothes the cuticles

- Jojoba and Almond Oils: Natural emollient moisturizes the coat and give it healthy, silky shine

Maango Orange Fragrance

TO USE: Wet the coat completely with warm water. Apply shampoo gently, work back to the tail. Lather well into coat. Avoid eyes and ears. Rinse thoroughly and towel dry.

All Pet Head formulas are pH adjusted and free of Paraben, sulfate, DEA and are cruelty free.