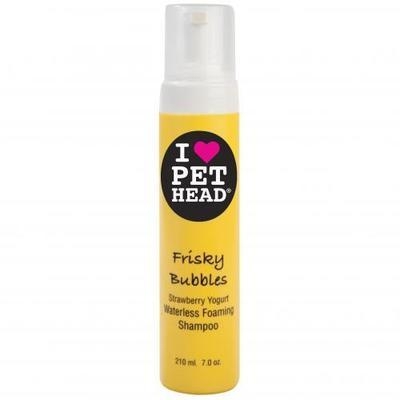 Pet Head Frisky Bubbles Shampoo 210ml
Get fresh in a flash! This foaming non-rinsing shampoo cleanses your cat's
coat without water. Also perfect for trips or just a quick fresh-up between
baths. TO USE: Apply liberally onto dry coat. Avoid eyes and ears. Dry with
towel, and brush it out for a clean and fresh coat.