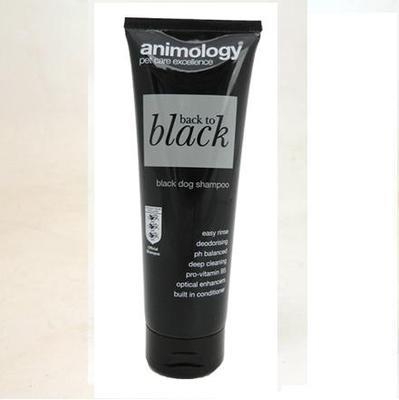 Animology Back To Black Black Dog Shampoo 250ml
Back to Black, by Animology, is a vitamin and conditioner enriched shampoo that will help enhance the colour and radiance of your black dog for a long lasting healthy, high gloss shine.
This shampoo has Animology 'EASY RINSE' technology that keeps washing time to a minimum and built in Conditioners and Pro-Vitamin B5 that help improve the health, strength and condition of the coat. Animology Back to Black is infused with our 'Signature' scent that ensures all Animology clean dogs look, feel and smell simply wonderful.