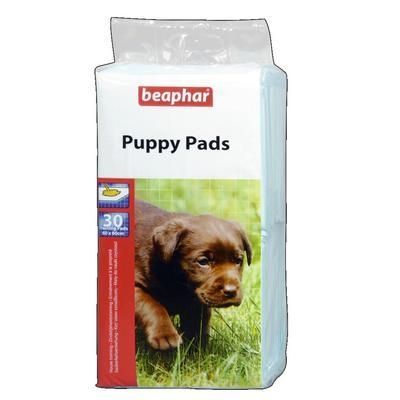 Puppy Puppy Training Pads ( 30 Pack )
Super absorbent house-training pads Beaphar Puppy Pads are specially developed to help house train your puppy by encouraging him to relieve himself in a place selected by you. Larger than the average pad the pad measures 60X60cm. It is sealed on all edges to prevent spillage and employs modern nappy technology to soak up any accident small or large!

It is recommended to always put the pad in the same place. To further encourage your puppy to use the pad you can add a few drops of Beaphar Swiftie to it. These training pads are very absorbent and keep the floor clean and dry. You can also use the pad as a floor cover under feeding and water bowls or under litter trays.